<![if !IE]> <![endif]>
WA Conception, part of the ACWA Group, revolutionises electrical boxes with e.Dro!

WA Conception, an affiliate of the ACWA Group, is launching the e.Dro electrical box, the only one of its kind on the market. A French innovation that simplifies the work of pool specialists, in particular:

-          During installation, the professional can connect the equipment using a radio plug or a radio relay. This flexibility eliminates the need for complex wiring, while making it easier to control the equipment.

-          The e.Dro system with its elements is compatible with all equipment on the market, including that already in place.

-          Remote monitoring and control using a single ACWA Connect application that centralises all the pools managed by the professional.

-          The online configurator allows you to tailor the e.Dro electrical box to the specific needs of each pool, whether it is a new pool or a renovation.
(Https://www.e-dro.io/welcome)

 

e.Dro is the electrical box that reinvents pool management, saving time and resources for professionals. By simplifying electrical installation with state-of-the-art features, WA Conception is setting a new industry standard.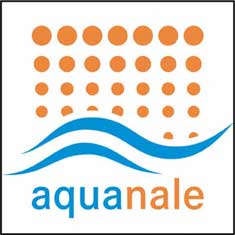 Rue des Marais 15
44310 ST PHILBERT DE GRAND LIEU
France