<![if !IE]> <![endif]>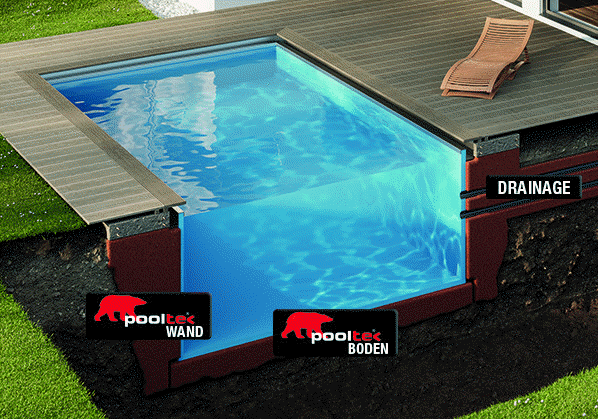 "Delivered in the morning, completed in the evening!" - that's our motto when it comes to pool insulation. Both the baseplate and backfill can be done in a single step without the need for intermediate drying of the individual layers.

Pooltec® Premium serves as a highly durable, bonded, thermal-insulating baseplate, as well as pool backfill and drainage layer. It is perfectly suited for insulating indoor and outdoor pools, as well as various designs of built-in pools.

We have successfully insulated more than 15,000 pools, extending the swimming season for owners by many weeks. Thanks to the increased water temperature, pools can be used from early spring through late autumn.

The insulation material is pumped to the installation site through hoses. Existing vegetation is not destroyed or affected. Ideally, the trench for connecting the pool's pipelines can also be filled quickly and with thermal insulation.

Direct contact with the ground has no environmental consequences, thanks to the environmentally-friendly material of pooltec® Premium!

Fast, clean, and resource-efficient!

Otto-Hahn-Bogen 7
86415 Mering
Germany