<![if !IE]> <![endif]>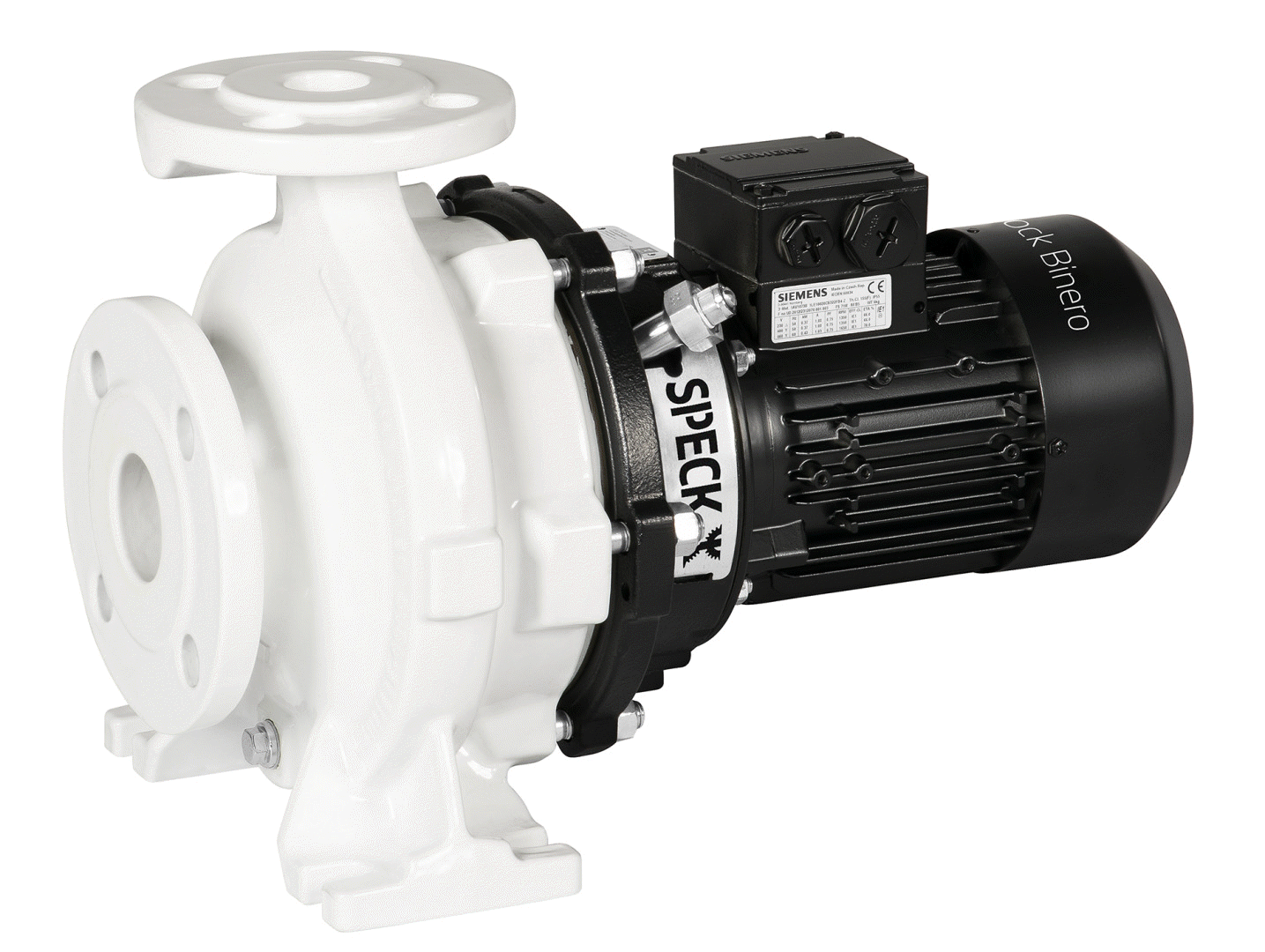 With the new Normblock Binero series, SPECK Pumpen i sexpanding their innovative pump range and adding a new type of polyethylene-based thermoplastic corrosion protection coating to their extensive product range of cast iron, bronze and all-plastic pumps.

The coating offers multiple application options, even for a variety of aggressive media.

The whole housing of the Normblock Binero, i. e. all relevant parts in contact with media and parts at risk of corrosion, are 100 % coated which ensures not only permanent corrosion prevention but also optimum protection against aggressive media, wear and deposit build-up.

Corrosion in the threads is a thing of the past, as the thread for draining in the pump housing comes with a stainless steel thread insert.

The Normblock Binero series helps to protect swimming pools from rust ingress on the pump side – even when the pump hasn't been running for a long time.

The corrosion resistance has a positive effect on the efficiency of the pump: The permanently smooth structure of the surface of the Normblock Binero – even after many years – guarantees not only optimal flow conditions but also constant and efficient operating conditions.

The handling during assembly of the Normblock Binero is very simple: Thanks to the process design, the motors of all pumps of the series can be removed without the need to disassemble them. The pumps can therefore also be easily installed in existing systems with difficult installation situations without having to remove the pipework.

The series is equipped with a highly efficient IE5 class permanent magnet motor as standard.

In combination with a specially adapted external frequency converter of the customer's choice, it is possible to optimally control the different motor variants to suit the system requirements.

The innovative thermoplastic corrosion protection coating offers versatile application possibilities, even for a wide range of aggressive media.

SPECK Pumpen Verkaufsgesellschaft GmbH
Hauptstr. 3
91233 Neunkirchen
Germany
+49 91239490

+49 9123 949260