<![if !IE]> <![endif]>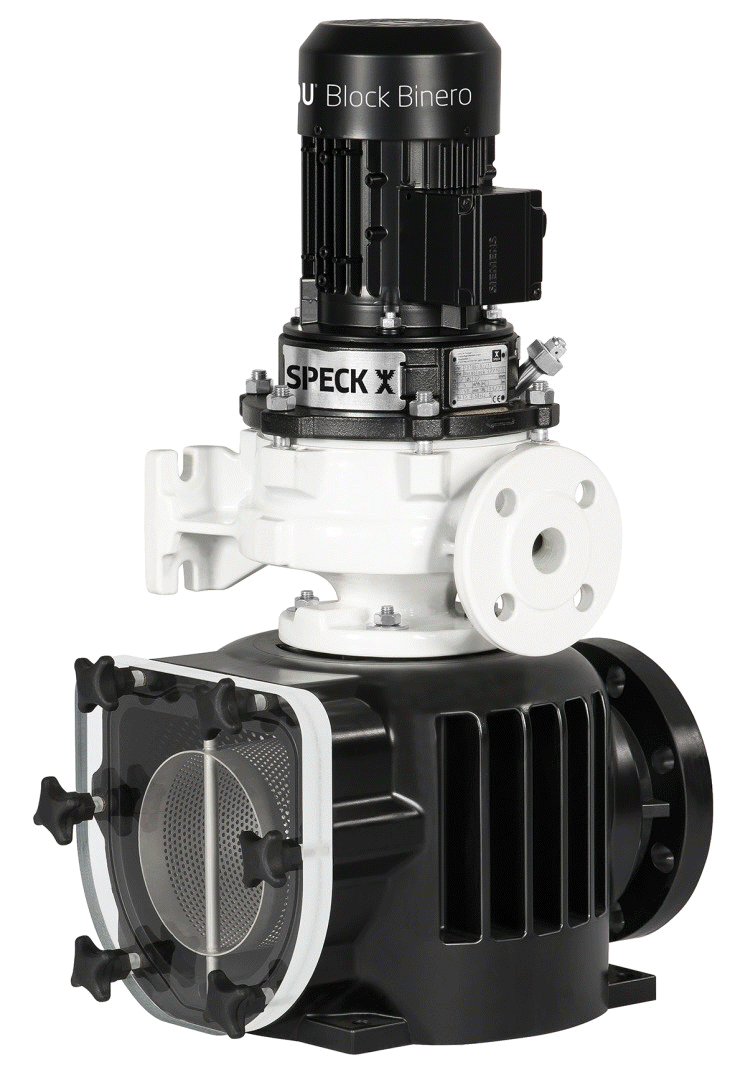 With the new BADU Block Binero series, SPECK Pumpen is raising the bar for the public swimming pool sector. The polyethylene-based innovative thermoplastic anti-corrosion coating offers new and versatile application options.

It is already running efficiently in thermal and brine water circuits and has successfully proven ist practicality in long-term tests.

The whole housing of the BADU Block Binero, i. e. all relevant parts in contact with media and parts at risk of corrosion, are 100 % coated which ensures not only permanent corrosion prevention but also optimum protection against aggressive media, wear and deposit build-up.

Corrosion in the threads is a thing of the past, as the thread for draining in the pump housing comes with a stainless steel thread insert. Another highlight: The filter housing (for sizes up to 15 kW) made of technical high-performance plastic with an acrylic glass lid. Thanks to the material, it can be used even at high brine concentrations without the need for additional internal coating and it is also permanently corrosion-resistant during maintenance and cleaning.

The corrosion resistance also has a positive effect on the efficiency of the pump.

The permanently smooth structure of the surface of the BADU Block Binero – even after years – guarantees not only the optimal flow conditions but also constant and efficient operating conditions.

SPECK Pumpen Verkaufsgesellschaft GmbH
Hauptstr. 3
91233 Neunkirchen
Germany
+49 91239490

+49 9123 949260