<![if !IE]> <![endif]>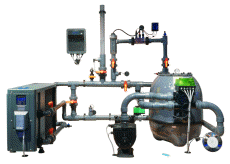 The iQnnect pool is a system of perfectly connected pool technology for maximum usability, cleanliness, sustainability and safety for the pool. The increasing interest in an automatic pool and a smart control confirm that the pool of the future must be conveniently controllable via an app.


iQnnect controls the pool technology completely automatically:
- Filter- & Filter Pump Control
- Pool Water Treatment
- Niveau Control of the Pool Water Level
- Temperature Control with Smart Full-Inverter Heat Pump
- Unter Water Lighting
- etc.

The pool technology components are integrated into the system and linked with one another using Loxone® Air WLAN technology or Modbus, DMX, AO, or similar extensions. Therefore, the components can communicate with one another and the functions can be coupled.

Peraqua Professional Water Products GmbH
Handelsstrasse 8
4300 St. Valentin
Austria
+43 743558488

+43 7435 584882009