<![if !IE]> <![endif]>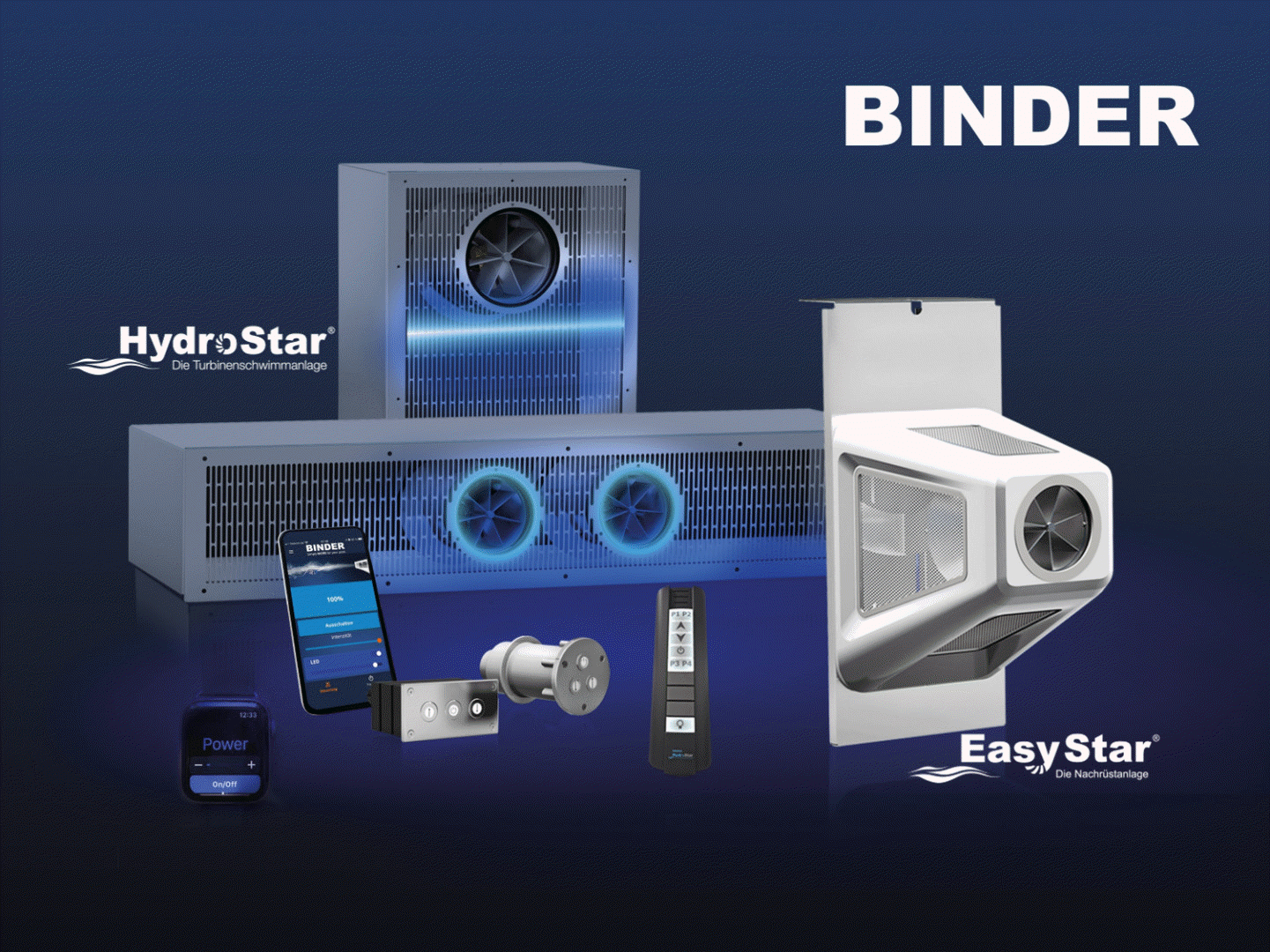 One for all!
Whether recreational athlete, competitive swimmer or wellness fan - with the turbine swimming systems from BINDER, everyone gets their money's worth.

This is made possible by the unique, patented turbine technology: its broad, powerful flow creates a swimming sensation like in a river. The strength of the volume flow can be easily regulated and adapted to your own needs. Installation is also very uncomplicated: The system is quickly installed by a specialist dealer and requires significantly less space than pump-operated counter-current systems.

Swimming like in nature.
This is now possible with the turbine swimming systems from BINDER. The unique, turbine-driven counter current system is suitable for every type of pool and brings the natural swimming feeling to your home.
With individually adjustable flow - for all requirements. For the young and the young at heart.
Reichardstr. 16
31789 Hameln
Germany